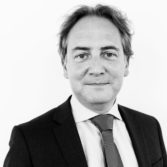 Background
I have been advising, and litigating on behalf of, clients in the field of real estate for over 20 years. I am a real estate specialist who focuses on tenancy law (residential/business premises), purchase and sales transactions, leasehold and contact law in particular. My clients are retail chains, (institutional) investors, project developers, brokers, and other companies and institutions linked to real estate. I get a huge amount of energy from finding the best possible solution for my clients.
My clients describe me a solution-oriented real estate lawyer who provides strategic advice and is good at assessing the outcome of cases, in part due to my litigation experience and my work as a Registrar at the District Court of Midden-Nederland. This allows me to accurately assess what the best route to the most feasible solution would be for your case. I have an excellent track record of successful litigation.
I have an extensive network in the real estate industry and, as such, am able to keep abreast of any non-legal developments in the sector.
Specialist areas
Tenancy law Business/residential
Real estate transactions
Contract law
Litigation
Leasehold law
Additional positions
I regularly publish articles in my legal fields, including in the 'Tijdschrift voor Huurrecht Bedrijfsruimte' (Journal for Business Premises Tenancy Law) to which I am regular contributor. I am the editor of the Vastgoed Contracten Boek, the most comprehensive publication of real estate contract models in the Netherlands. In addition, I regularly lecture in tenancy law at Utrecht University. Furthermore, I act as an arbitrator in the field of tenancy law and am regularly invited to take part in forums at real estate conferences. I spent nearly three years working as a registrar at the District Court of Midden-Nederland.
I am also the Dean of the Netherlands Bar Association for the District of Midden-Nederland. All matters related thereto should exclusively be put to the office of the Bar Association.
Publications
Noot bij uitspraak Rechtbank Amsterdam, sector kanton 19 mei 2017 ECLI: NL: RBAMS: 2017: 4401 gepubliceerd in TvHB 2017/19

Juridische aspecten van het Retail fenomeen 'blurring' Tijdschrift Huurrecht Bedrijfsruimten, juli 2016. 

Flexibel huren in een dynamische retailmarkt, oktober 2015 Themanummer Vastgoed recht

Blurring in Retail, RetailTrends 2015

Franchiseprognose, RetailTrends september 2014

Brandpreventie: wie betaalt? II Tijdschrift voor Huurrecht Bedrijfsruimte januari/februari 2011

Annotatie NVM-koopcontract eengezinswoningen, Vastgoed contracten 2010

Annotatie NVM-koopcontract appartementsrechten, Vastgoedcontracten 2010

Contract onbebouwd onroerende zaak, Vastgoedcontracten 2010

Verkleuring of meekleuring van bestemming bedrijfsruimte, Tijdschrift voor Huurrecht Bedrijfsruimte, maart/april 2009

Annotatie NVM-koopcontract appartementsrechten, Vastgoedcontracten 2009

Ontbinding huurovereenkomst wegens structurele wanbetaling, Tijdschrift voor Huurrecht Bedrijfsruimte, juli/augustus 2006

Volmacht verkoop onroerende zaak en toebehoren, Vastgoedcontracten 2005