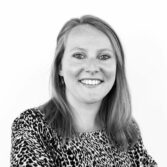 Key areas of focus
Every entrepreneur starts their company with a plan and a vision on why their product should be put on the market. And it's from that moment on that a great deal of legal and financial aspects come into play. My client's motives are a key element, as they result in one single question having entirely different answers for two, technically similar companies. As such, I find it very important to map my client's plan and their motives before we start working toward a solution. Providing solutions is what I do, but providing you, the client, with a tailored solution is why I enjoy doing what I do.
I studied Dutch law at the Radboud University Nijmegen. I have been an attorney at law in the field of corporate law and insolvency law since 2012.
Specialist fields
My practice for a large part consists of advising clients in the following fields:
Corporate and company law;
Commercial contract law;
Financing and securities;
Restructuring and  insolvency;
Mergers, acquisitions and business successions;
Liability law; and
Litigation.
Within the field of corporate law, I specialise in:
Personal data protection; and
Directors' liability.
Additional positions and associations
In addition to my work as a lawyer, I enjoy my activities as a trainer of future lawyers at the professional training programme for lawyers (Beroepsopleiding Advocaten). Apart from that, I am a member of the Supervisory Board of the Dutch Young Bar Association (SJBN), which represents the (inter)national interests of young attorneys at law in the Netherlands. I am also a member of the Dutch association for young insolvency lawyers (JIRA).