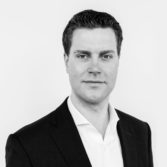 Twan Weusten
Tax attorney
Background
In 2013, I successfully completed my degree in Tax Law at the University of Amsterdam. Following my graduation, I went into the vocational programme for tax advisers at the Dutch Association of Tax Advisers. Prior to joining BvdV as a practising tax adviser in 2015, I gained experience working at various 'Big Four' firms, including in the field of payroll tax, income tax and (international) corporation tax. In 2015, I started the vocational programme for lawyers, selecting the civil law specialisation with corporate law as an elective. This specialisation has allowed me to accurately assess civil issues and allows me to contribute to a wide variety of issues in the field of corporate law, such as shareholder agreements and regarding the practical aspects of transitioning from sole proprietorship/limited partnership to a private company.
Key areas of focus
I advise entrepreneurs and private clients on a wide range of tax issues, primarily in the field of income tax, corporation tax and international tax law. I regularly advise directors/major shareholders (Dutch: DGA) or owners of a partnership (e.g. sole proprietorship or limited partnership) that have to deal with the Tax and Customs Administration.
I advise a variety of innovative companies, including start-ups, for a wide range of tax issues. Such issues include setting up the appropriate tax structure, applying the so-called customary salary scheme and aligning the application of the innovation box with the Tax and Customs Administration.
My objective is to advise clients in a way that is clear and in which I make clear agreements. I get a huge amount of energy from achieving the best possible outcome for my client in the most efficient way.
Other
As a proud former owner of a piece of 'motoring cultural heritage', I am particularly interested by the transitional regime for vintage cars in the Motor Vehicle Tax Act of 1994. As a board member of the entrepreneurs association Maliekwartier, I am closely involved with entrepreneurs in the Nachtegaalstraat and Burgemeester Reigerstraat. I'll happily spend most of my free time on the golf course.