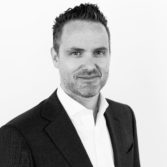 Falco Houwer
Tax attorney
I have been an attorney and tax advisor, working in general tax practice, since 2003. I joined BvdV in 2007. My job is to advise entrepreneurs and their businesses regarding a wide variety of issues. I offer support to entrepreneurs both in terms of tax expertise and legal expertise from the incorporation of a company up to its sale and the subsequent phase.
Key areas of focus
My daily practice sees me primarily focus on:
advising entrepreneurs setting up a company and devising the appropriate corresponding structures and drafting all the related documentation. I advise both startups as well as more advanced and established companies;
devising and setting up partnerships and investment structures, including all the relevant legal documents;
restructuring of companies and the corporate structure;
setting up employee participation structures;
supervising merger or takeover processes, including due diligence. I will always handle cases of this nature together with a tax or civil law colleagues, depending on the expertise required; and
advising in the field of property transfer tax and the corresponding sales tax.
Where necessary, I will work with external consultants who have the specific expertise required for a certain case. In such cases, calling in specialist knowledge will benefit the client's outcome.
Method
I consider the greatest challenge to be the ability to simplify complex issues. My tax and civil law background (I studied notarial and tax law) has allowed me to put forward alternative solutions where necessary – solutions that colleagues with a mere tax law background would not be able to come up with. In addition, my combined expertise means that in many cases I am able to navigate very quickly between the tax and civil law consequences. This usually means a great deal more simplicity and a better overview of affairs for you as a client.
Education & specialist associations
I am a member of the Netherlands Bar Association, the Dutch Association of Tax Advisers and the Netherlands Association of Tax Attorneys. I also teach in the field of levying of property transfer tax for the Tax Board (Register Belastingadviseurs).