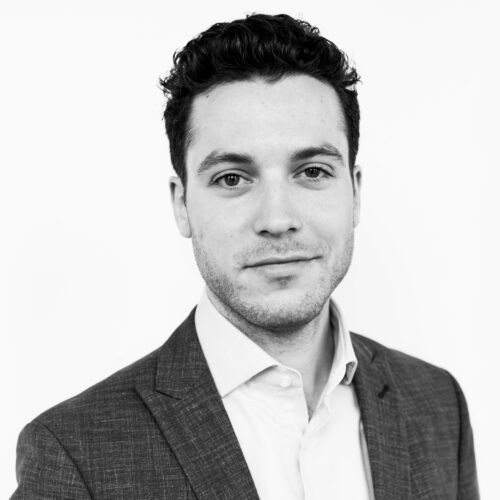 Key areas of focus
I've been with BvdV since 2012, since 2021 as a partner. My practice consists of advising and litigating in matters of corporate law, insolvency law and related legal domains such as (internal and external) financing, (banking) collateral constructions, (directors') liability and trade disputes.
I advise on securities such as pledges, mortgages, bonds, guarantees and settlements. Within that context, I work with collateral structures, draft documentation and advise and litigate regarding recovery and enforcement. I also regularly work alongside directors and their auditors in order to map and cover internal and external (financial) risks. This specialist knowledge allows me to be a sparring partner to the board and management in order to achieve strides in efficiency in the field of legal (financial) policy.
I regularly conduct proceedings at the courts and courts of appeal regarding financing and securities, company liability and directors' liability and cases involving insolvency. In addition, I work alongside the administrators (trustees) of BvdV in bankruptcies and assist directors, shareholders, creditors, suppliers, and security interest holders that are confronted with a bankruptcy.
Specialist fields
(Inter)company aswell as banking or investor financing & securities
Insolvency law
Company & liability
Directors' liability
Education & other activities
Master's degree in Dutch Private law, University of Utrecht, cum laude, 2012 (dissertation on banking collateral structures)
Specialisation course in Financing & securities law, Grotius Academie, cum laude, 2018

I teach classes in Financing, securities and insolvency law